Get in touch, we're here to help
Have a question? Try our Frequently Asked Questions first.
If you have a question relating to your flight, please contact your airline directly.
For all other enquiries, please contact us on the following details:

Address
Palmerston North Airport
Airport Drive
Palmerston North 4442
NEW ZEALAND
PO Box
PO Box 4384,
Palmerston North 4442
Phone
06 351 4415
Email
Social Media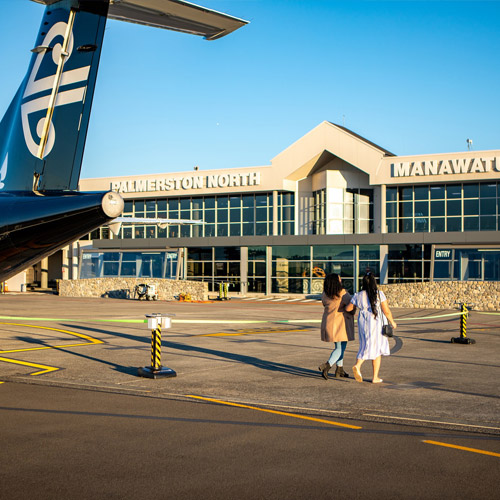 Tell us what you think!
We love hearing your feedback – it's how we improve! Whether you've had a positive experience you want to share or a suggestion on how we can do better, please let us know.
24/7 General Enquiries
06 351 4415
info@pnairport.co.nz
Palmerston North Airport
Airport Drive, Palmerston North 4442 NEW ZEALAND
PO Box 4384,
Palmerston North 4442