Get in touch, we're here to help
Have a question? Try our Frequently Asked Questions first.
If you have a question relating to your flight, please contact your airline directly.
For all other enquiries, please contact us on the following details:

Address
Palmerston North Airport
Airport Drive
Palmerston North 4442
NEW ZEALAND
PO Box
PO Box 4384,
Palmerston North 4442
Phone
06 351 4415
Email
Social Media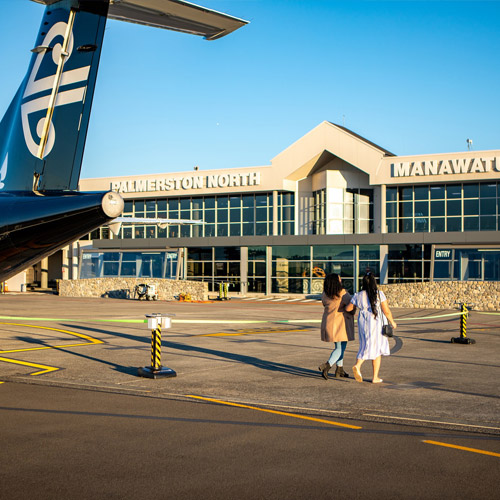 If you have question about baggage allowance, lost luggage or excess baggage charges please contact your airline directly. 
Items found within the airport terminal are stored with our Airport Help team. You can ring them on (06) 351 4415 during our business hours or email info@pnairport.co.nz. Items found in the terminal will be held by us for up to three months, after which time they will be forwarded to the Palmerston North Central Police Station. We retain a list of all reported lost items for three months and try to match the owners with the found items.
If you've misplaced something while on a flight, please contact your airline directly. You can find contact details for all airlines here. For Air New Zealand baggage services, contact: baggageservices.pmr@airnz.co.nz
Tell us what you think!
We love hearing your feedback – it's how we improve! Whether you've had a positive experience you want to share or a suggestion on how we can do better, please let us know.
24/7 General Enquiries
06 351 4415
info@pnairport.co.nz
Palmerston North Airport
Airport Drive, Palmerston North 4442 NEW ZEALAND
PO Box 4384,
Palmerston North 4442